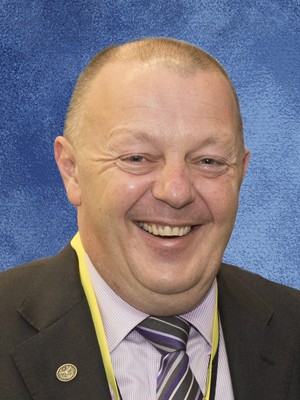 Dr Stuart Cannon is currently the Acting Chief of division for the Science Strategy and Programs Division and is responsible for providing the strategic direction for the group and leading the science programs.
His previous role was Program Leader, Surface Ship Science and Technology in the Maritime Division of DST Group. He was responsible for DST's surface platform research in support of all of the RAN's current surface fleet as well as the future surface ship acquisitions including the Hunter Class Future Frigate and the Arafura Class Offshore Patrol Boats.
Dr Cannon is a career naval architect who specialises in the surface ship platform performance. This ranges from the behaviour of ships in a seaway to determining the residual strength of a ship structure following weapons damage. During his employment at DST he has been involved in a variety of structural investigations on the fleet-in-being and has advised CASG on projects such as the Armidale Class Patrol Boats, the Air warfare Destroyer and the amphibious ships.
Dr Cannon has held positions within the Naval Architectural industry in the UK, academic positions at Brunel University in the UK and at the Australian Maritime College and Monash University in Australia. He was a program leader and regional manager at the Australian Maritime Engineering Cooperative Research Centre. Dr Cannon currently holds an Adjunct Professor position in the National Centre for Maritime Engineering and Hydrodynamics at the University of Tasmania's Australian Maritime college.
Dr Cannon is a Fellow of the Australian Academy of Technological Sciences and Engineering (ATSE), Fellow of the Royal Institution of Naval Architects (FRINA), a Fellow of Engineers Australia (FIEAust) and a Charter Engineer (CEng). Dr Cannon has been a member of Lloyds Register of Shipping Technical Committee and a member of the International Ship and Offshore Structures Congress.