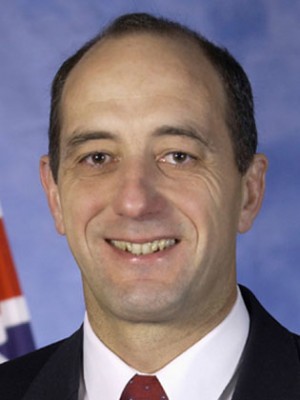 Chief of Research Services Division.In this role Mr Lambert is responsible for the leadership, management and provision of research services, including research networks and science and technology (S&T) infrastructure. He is also the Chief Information Officer (CIO) for DST Group and is responsible for DST's Strategic Initiative O3 - Transformation of ICT to Drive Innovation and Collaboration.
In his previous role as Head of Business Operations, Defence Materiel Organisation, his responsibilities included governance, assurance, ministerial and corporate communications, coordination of support to ADF operations, external agreements and performance reporting, business process improvement, information management & business systems, and workforce and HR management. He was also responsible for the sustainment of Defence's logistics ERP and the delivery of a major upgrade to this system.
Other appointments have included senior executive responsibilities in the areas of information management, ICT infrastructure provision, ERP support and upgrade, program and project management, ISREW and related fields of endeavour. He has led successful transformation and change in all these areas. He has had extensive experience in user requirements development and capability management. He has been the project director of a significant distributed computing and communications project.
Peter has two Masters degrees, in defence & policy studies and information technology. He is a Graduate of the Australian Institute of Company Directors and a Fellow of the Australian Computer Society. He is a keen mountaineer, orienteer and cross-country skier and has climbed on Mount Everest twice. He is married with two young sons.