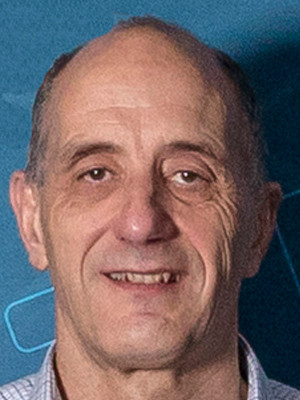 Chief of Research Services Division.
Appointed to the role of Chief Research Services Division in January 2013, Peter Lambert leads a professional workforce of over 270 engineers, technicians, computer scientists and other professional service staff who provide highly specialised services and innovative solutions to meet DST's unique S&T requirements. These research services include advanced computing including HPC capabilities, nationally recognised and unique scientific engineering capabilities, development and implementation of DST's major research infrastructure strategy, scientific resource management, research operations services and services to ensure safe and secure R&D.
As RSD Chief, Peter has overseen major transformation across DST including significant upgrades to DST's research ICT infrastructure and knowledge services and the realisation of government approval for the purchase of a High Performance Computing capability for Defence. Peter has also been responsible for the roll out of new capabilities to enhance collaboration between researchers and across sites and the transition of non-research capabilities to Defence and Whole of Government shared services.
Prior to joining DST, Peter was the Head of Business Operations at the Defence Materiel Organisation (DMO). Earlier roles include Head of Information Systems Division in CIO Group, the Assistant Secretary for Applications and Network Infrastructure, and the Director General of Intelligence, Surveillance, Reconnaissance and Electronic Warfare. Prior to joining the APS he was a Brigadier in the Army, with a career specializing in C4ISREW capabilities and including commands of 7 Signals Regiment (Electronic Warfare) and the Australian Service Contingent to the UN in Western Sahara.
Peter holds a Master of Defence Studies, Deakin University and a Master of Science (Information Technology), University of New South Wales and is a Graduate of the Australian Institute of Company Directors and a Fellow of the Australian Computer Society. Peter is also a keen mountaineer, orienteer and cross-country skier. He was a member of two successful expeditions to Mount Everest and represents Australia at World Masters Cross-Country Skiing competitions. He is married with two sons.