STaR Shots - a new Science & Technology strategy for Defence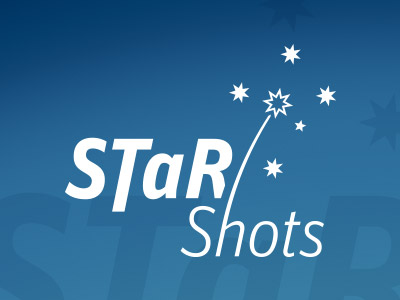 Australia faces an increasingly challenging and contested security environment over the next decade. The Defence White Paper 2016 outlined the Government's intent to ensure a regionally superior ADF with the highest levels of military capability and technological sophistication.
The importance of science and technology (S&T) in delivering strategic advantage across the full spectrum of Defence capabilities is paramount. Success will be linked not only to a focused science, technology and research program but also to effectively leveraging and shaping the national S&T enterprise.
As the technological challenges to Defence capabilities are rapidly evolving and broadening, a new coordinated approach is envisioned for the delivery of Defence's S&T outcomes which will accelerate and grow the scale of S&T activities.
DST is developing a new S&T Strategy for Defence, to deliver greater impact through a tighter focus on activities that are larger in scale and supported by a national S&T enterprise and international partnerships.
Foundational pillars of the strategy
Three strategic pillars underpin the delivery of STaR Shots and broader Defence S&T program: One Defence S&T Capability, Brilliant People, Collaborative Culture, and Outstanding Research Infrastructure Powering Innovation. These pillars are crucial to shaping a Defence S&T enterprise with a capacity to create future Defence capability and secure Australia's defence and national security interests.
One Defence S&T Capability
The One Defence S&T Strategy (the Strategy) will shape partnerships between Defence, our national S&T enterprise and international partners and, through a One Defence S&T Capability Plan, will map how these elements of the community contribute to Defence S&T capability.
Brilliant People, Collaborative Culture
The Strategy will also focus on developing a highly-skilled innovative, collaborative and inclusive workforce to meet the S&T challenges of delivering a capability edge for Defence. It will leverage Defence's Science, Technology, Engineering and Maths (STEM) Strategy to create opportunities for ongoing fundamental and multidisciplinary education.
Outstanding Research Infrastructure Powering Innovation
Initiatives will be introduced to ensure Defence possesses or can access the research infrastructure required to deliver its current and future capabilities. The investment in research infrastructure, based on the S&T Infrastructure Plan, will shape opportunities to co-locate with partners leading to the establishment of modern physical and information research environments that foster team work and collaboration.
Centrepiece of the strategy
Challenge-driven STaR Shots
A set of STaR Shots will focus S&T strategic research and set the foundation for future leap-ahead capabilities. Having clearly-defined transition pathways, these Defence-sponsored aspirational and inspirational programs will demonstrate tangible future-focused defence capabilities sponsored by a senior Defence leader.
Thank you to everyone who attended the information sessions and contributed to the development of the Strategy. Your feedback has been instrumental in focusing the development of the STaR Shots.
The final list of STaR Shots will be released at the DST 2020-30 Strategy launch in the coming weeks and will be posted here following the launch.