Strategy |
How to get involved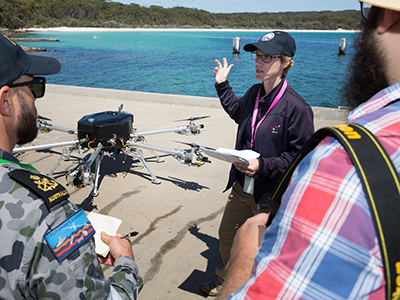 A framework is currently being developed to provide further details on the governance, processes and systems that will be put in place to engage partners and implement the Strategy. This will be delivered later this year.
In the meantime, we will continue to engage, communicate and collaborate. If you would like to come on this journey with us, be involved in Defence's national S&T enterprise, have great ideas or innovations that would be of interest to our defence or national security – we want to hear from you.
Our communications are currently through digital platforms, but once we can, we will broaden our engagement and collaboration efforts. Please send us an email at fgengrtl2030@qfg.qrsrapr.tbi.nh and let us know of your interest.