Equity, diversity and inclusion at DSTG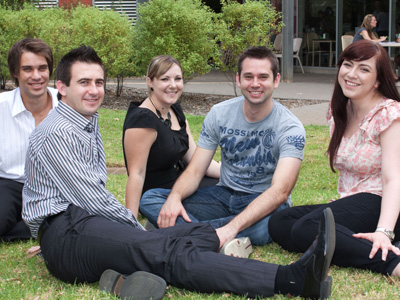 DSTG prides itself on being an inclusive employer, committed to diversity and equity in the work place.
DSTG Diversity and inclusion statement
Defence Science and Technology Group (DSTG) delivers high quality science and technology that ensures Australia's Defence and National Security capabilities remain at the leading edge in a strategic environment characterised by rapid change and transformational technologies.
To achieve this we need a workplace that reflects a contemporary, multicultural society, flourishes on the exchange of ideas and allows all of our people to succeed.
Our workforce comprises talented people who excel and innovate by harnessing different views, ideas and experiences to achieve the best possible outcomes for the Australian Defence Force and National Security.
Through our Strategic Plan, we strive for a workplace where diversity is embraced and inclusion is a natural part of how we do business. DSTG's inclusion and diversity initiatives complement the Pathway to Change cultural reforms in Defence, particularly building capability through culture.
We are committed to a workplace that values the broad range of experiences, knowledge and skills of our people. To continue producing science and technology outcomes to safeguard Australia, we need to draw on the full scope of talent in the community by attracting and retaining the best talent for the future.
To do this across organisational, team and individual levels, we will:
Recognise the role we all play in making DSTG a respectful, collaborative and inclusive workplace.
Build a strong and positive DSTG culture which values and encourages diversity of thought, background and experiences.
Develop leaders who can build diverse teams and embed inclusive practices into their everyday work.
Provide our people with a workplace where they feel like they belong and are able to achieve their best.
Embrace and celebrate the diversity in DSTG.
Live the values of respect, collaboration and inclusion.