Careers
Your STEM pathway to deliver impact
Supporting experienced STEM specialists to take their career in an exciting new direction!
If you're a high-performing researcher, academic or STEM professional looking to supercharge your career, then apply for the NAVIGATE program.
The NAVIGATE program provides an exciting opportunity for high performing STEM specialists from a range of academic disciplines to grow and develop as a senior leader in a supported environment.
Over twelve months, you will be part of a new and exciting program where you will learn the ins and outs of Defence and be provided with a mentor for support along the way. You will take part in tailored learning and development opportunities which will set you up for success and unlock your full potential.
This program offers participants an ongoing position within Defence. Our strategy is "people first, structure second." We'll select the right people for the Defence science and technology team, and then, on completion of the program we will identify the right job fit for you based around our priorities and your passion.
With a commitment of approximately $3 billion in Defence innovation, science and technology over the next decade, there has never been a better time to work in Defence.
Please note that applications are currently closed.
What sort of employer is Defence?
Learn more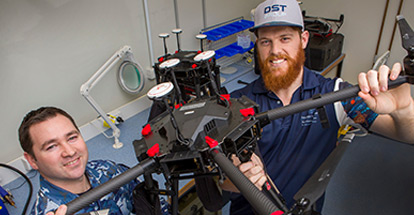 What's expected of senior Defence researchers?
Learn more