Emerging Disruptive Technology Assessment Symposium (EDTAS)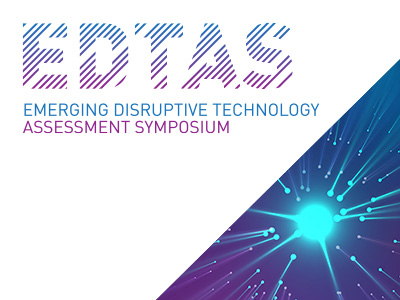 The EDTAS series is a key program which helps the Next Generation Technologies Fund future-proof Australian Defence. The series considers expansive science and technology topics that will heavily impact Defence and National Security domains over a 20+ year timeframe.
DST is partnering with universities and industry to co-host these events and help shape strategic planning.
An EDTAS symposium is a mix of leading edge presentations, thought provoking workshops and keynote presentations.
Attendance is via invitation only. The event is live streamed with social media interaction throughout for those who aren't able to attend in person.
Topics will be aligned with and help to shape the future priority areas of the Next Generation Technologies Fund.
The most recent EDTAS was on Directed Energy for Defence and National Security.