Defence Graduate Program: Research and Innovation Stream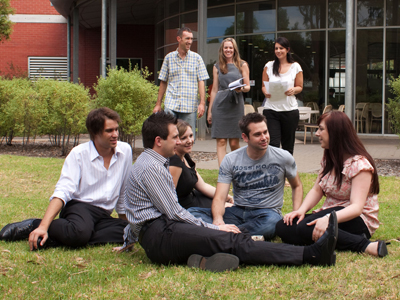 DSTG is recruiting Australia's brightest STEM graduates!
What is the Research and Innovation Program?
As part of the Defence Graduate Program, the Research and Innovation (R&I) stream is a dedicated Science and Technology pathway that leads to graduate employment at DSTG.
The R&I program consists of two-rotations (8 & 4 month) across major science and technology capability areas within DSTG or more broadly in Defence and provides graduates the opportunity to apply the knowledge learnt through their undergraduate degree to real-life, cutting-edge Defence research programs.
Eligibility
Applicants for the Research and Innovation Pathway must have obtained a minimum of a Bachelor with Honours Degree within the last two years prior to program commencement.
Relevant Academic Disciplines
DSTG has graduate opportunities available in the following discipline areas:
Aerospace/ Aeronautical Engineering, and Naval Architecture
Computer Sciences, IT, Software Engineering, Telecommunications
Electronic/ Electrical Engineering
Psychology and Social Sciences
Materials Science
Mechanical and Mechatronic Engineering (including robotics)
Chemical, Radiological, Biological and Food sciences
Mathematics and physics
Salary
During the graduate program, graduates are paid a Graduate APS 4 salary of $65,133 plus 15.4% superannuation. Upon successful completion of the program, graduates will receive $71,109.
To apply
Applications open yearly between February and April and are available from http://www.defence.gov.au/Graduates/pathway-research-innovation.asp
Enquiries
Should you have any questions, please contact tenqhngr.cebtenz@qrsrapr.tbi.nh