Innovation in Defence: why industry is vital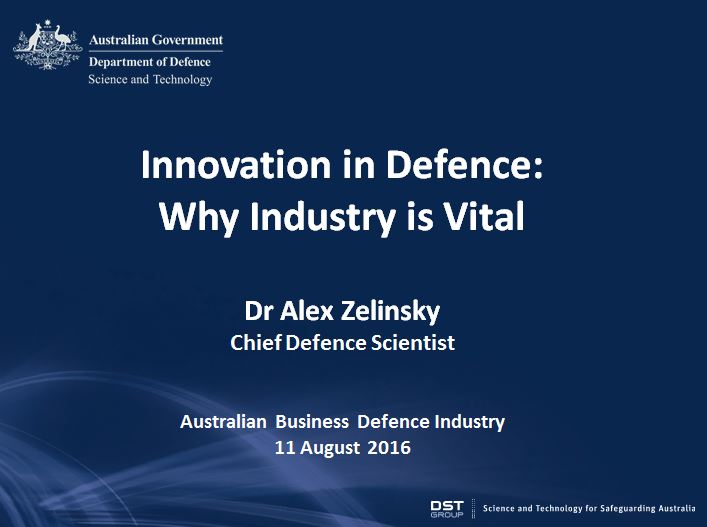 On 11 August 2016, Chief Defence Scientist Dr Alex Zelinsky presented at the Australian Business Defence Industry forum at the Hyatt Hotel in Canberra.
Hosted by the Australian Chamber of Commerce and Industry, the key theme of the forum was "Industry as a Capability" and "Innovation".
This full day event included other guest speakers including an opening address by Minister for Defence, Senator the Hon Marise Payne, keynote speakers, including Prof Ian Chubb AC; and other key speakers within Defence and its allied industries.
Dr Zelinsky's presentation focused on Defence's commitment to support innovation and highlighted three key innovation programs which have been allocated funding, including DST's "Next Generation Technologies Fund".