Rocket Motor Test Facility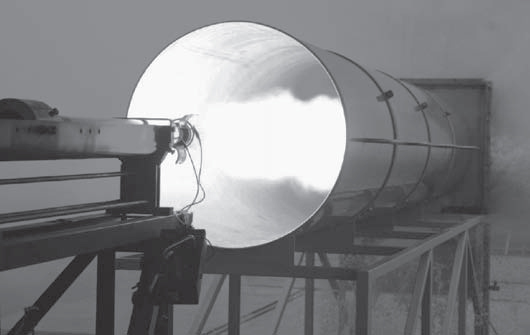 DST Group's Rocket Motor Test Facility is used for ground-based test firings of solid propellant rocket motors.
The motors are mounted in a structure that holds them stationary during firing and can be subjected to extremes of heat and cold to simulate the conditions likely to occur during flight. The testing done at the facility provides valuable experimental data on the actual performance of Australian Defence Force (ADF) rocket motors.

This forms part of the work DST undertakes to understand the environmental and/or operational factors that can degrade the safety and service life of such rocket motors. Current ADF weapons systems that use solid propellant motors include the Advanced Short Range Air-to-Air Missile (ASRAAM), the Hellfire air-to-ground missile, the SM-2 surface-to-air missile, and Nulka the Australian-designed hovering rocket decoy.

Through its research and ground-test firings, DST has successfully extended the service life of many ADF rocket motors, saving Defence many millions of dollars. The work has also ensured the ongoing safety of Defence personnel.