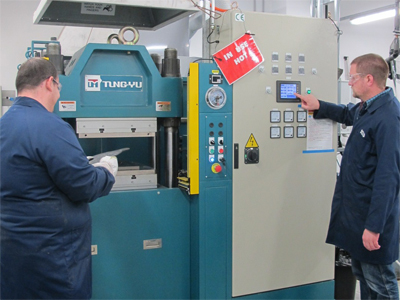 DST Group has a purpose-equipped laboratory for investigations into Defence uses of rubber.
Major research projects have included development of radar absorbing materials and sonar anechoic material for Australia's Future Submarine.
One problem the researchers successfully tackled was finding ways to scale up production of anechoic material from laboratory scale quantities to full-scale output. The laboratory has also delivered a solution to a persistent problem Royal Australian Air Force (RAAF) was having with its aircraft.
This research facility, recognised to be the best of its kind in Australia, enables DST to carry out work in a secure environment and retain control over any intellectual property generated.