Event |
2022 Maritime RobotX Challenge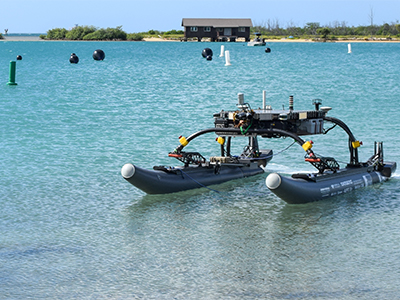 Defence and STEM advocacy organisation Robonation are hosting the 2022 Maritime RobotX Challenge in Sydney, Australia.
This international competition will give teams of university students a unique opportunity to develop their autonomy skills.
Using the WAM-V surface craft, participants will develop an autonomous maritime system that will be put through its paces in a series of tasks in the maritime domain.
RobotX is intended to foster students' interest in robotic systems operating in the maritime domain, with a particular focus on the science and engineering of cooperative autonomy.
The competition also facilitates the growth of international connections between individual students, academic institutions and industry partners, and gives participants a chance to develop the skills that will prepare them for a career in robotics.
More information can be found at www.robotx.org/2022.