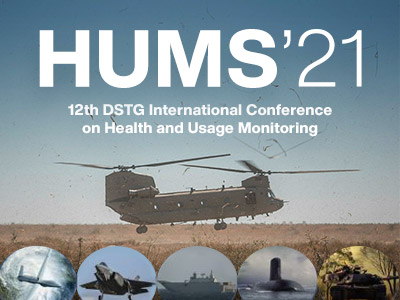 The 12th International Conference on Health and Usage Monitoring will be held from 29 November to 1 December, in conjunction with the 19th Australian International Aerospace Congress (AIAC19).
The event will be a fully virtual event with presenters and attendees all participating online.
Focussing on the health and usage monitoring and management of aircraft (including fixed wing, helicopters and unmanned aerial systems), land vehicles, marine vehicles, and other mechanical equipment, the conference brings together industry, academia, Defence and user communities to discuss the latest developments, research and applications.
Topics to be discussed during HUMS2021 include:
Diagnostics and prognostics
Condition monitoring and condition-based maintenance
Life and usage management
Vibration and acoustic analysis
Wear debris analysis
Rotor track and balance
Structural loads monitoring
Sensors and algorithms
Verification and validation
Data science and data analytics applications
Data management schemes
Cost-benefit models
Platform asset management
Key Dates
Peer review paper submission deadline: 13 Aug 2021
Non-Peer review paper submission deadline: 10 Sep 2021
Registration
HUMS is included as a part of AIAC registration, which is now open at https://www.aiac.com.au/registration
Further information
All enquiries should be sent to: UHZF2021@UHZFpbasrerapr.pbz.nh
Key pages
Sponsorship
HUMS Gold Sponsor