Event |
National Science Week 2021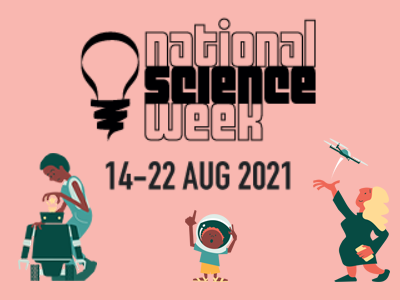 Every year, Defence is proud to participate in National Science Week, celebrating and acknowledging the amazing contribution of our scientists, technologists, engineers and mathematicians.
A highly skilled STEM workforce is critical to Australia's Defence and national security capabilities.
In 2021, we introduced you to some of our dedicated STEM professionals in our "Faces of STEM" online display, and invited you to explore the science behind combat ration packs using our "Food: Different by design" education kits.
'Food: Different by design' education kits
Education kits exploring the science behind Defence combat ration packs have been designed for different age ranges.
Select the appropriate education kit below:
These kits contain engaging information, activities linked to the National Curriculum, design tasks, and related learning. While these kits have been designed for teachers, school students, and parents, we hope they will be interesting to all.
'Design your own food bar' competition
It's not too late to enter. Students are encouraged to design their own food bar and enter a national competition to win $1000 of scientific equipment for their school and a prize pack for themselves!
How to Enter
Students are to complete the "Design Task" activity from the appropriate year level education kit
Email it along with their name, school name, and year level to FGRZCebtenzf@qfg.qrsrapr.tbi.nh by 5pm Thursday 30th September
Entries can be completed on paper and scanned in or digitally completed.
Faces of STEM
In 2021, we were proud to share with you our 'Faces of STEM' initiative, where we celebrated the STEM professionals working across Defence and reflected on their contribution to the Defence and security of the country.