Asynchronous transfer mode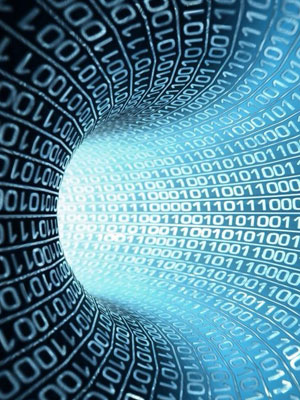 Asynchronous Transfer Mode (ATM) synchronised signals between computers represented an important development in communications technology.
ATM was the first fast packet communications technology simultaneously to support voice, video and LAN data traffic.
Unlike larger variable-length frames of other packet techniques, ATM segmented information into 53-byte cells. This enabled the cells to be switched at rates of billions of bits per second and at a lower cost than possible with other technologies.
A research team led by Brian Andrews emphasised using the national civil telecommunications infrastructure in the development of the system. This was a ground breaking concept when first introduced at the start of the program in 1989. Jointly developed by what was then DSTO and the formerTelecom Research Laboratories, Melbourne, ATM was the culmination of all the developments in switching and transmission since the 1980s.
ATM was launched at DST's South Australian laboratory in 1993 when words and video images were swapped over an optical fibre link between Salisbury and the Telecom Research Laboratories. The link was ultimately extended to Canberra and Sydney.
The ATM research was a key part of the Defence Organisation Integrated Communications (DORIC) program, a major military communications research program conducted by Defence scientists. The new Australian communications technology came to mean that military personnel from command centres in different countries could discuss plans as if they were in the same room, swapping video, sound, and graphics securely and instantaneously.