Helicopter gearbox technology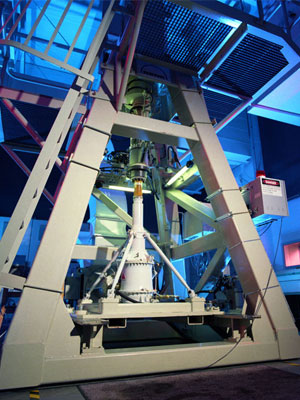 Since the 1980s, Defence scientists have been renowned for developing technology that monitors gearbox failure in helicopters.
DST Group has had a long history involving research into helicopter gearbox failure. A major research program was begun at DSTO (now DST) by Peter McFadden, following investigation into a gearbox failure in a Wessex helicopter.
When Peter McFadden left the organisation in the mid-1980s to take up a position at Oxford University, scientist David Forrester became responsible for the work. Subsequently, he became recognised internationally as being the first person to apply time frequency analysis to machine fault diagnosis.
In 1988, David Forrester, the holder of an Australian patent and a US provisional patent on an algorithm for detecting faults in epicyclic gears, developed a transmission fault detection system which was demonstrated on the Westland 'Sea King' Mk 50 helicopter. A modernised version of this system for onboard monitoring was developed and used by the Royal Australian Navy (RAN). The new hardware and software was designed by David Blunt and Scott Dutton. In time, the RAN adopted a program to deploy this system in its entire fleet of MH-60R 'Seahawk' and Sea King helicopters. Other work continued.
Throughout 1996 and 1997, Defence scientist Brian Rebbechi carried out work into gearbox condition analysis on the Aircraft Mounted Auxiliary Drive (AMAD) gearbox of the F/A-18 'Hornet' military aircraft. Known by the US Navy as 'AMAD Doctor', Brian Rebbechi developed a vibration based diagnostic technique to assess the installed condition of the gearbox. The work led to the redesign of the gearbox that became incorporated into the aircraft and in so doing, saved the RAAF and US Navy millions of dollars in operational costs.
The technology developed by DSTO (now DST Group) to monitor the health of helicopter gearboxes won international recognition in 1999 when the licence for the gearbox vibration monitoring technology was bought by the American company Chadwick-Helmuth, the world's largest producer of aviation vibration analysis equipment.
The licence allowed Chadwick-Helmuth to commercialise the technology and market the product worldwide. The licensing arrangement with Chadwick-Helmuth (which supplies aviation vibration analysis systems for 85 per cent of the world's helicopters, including Australian Defence Force (ADF) aircraft) enables DST to influence the future direction of health monitoring systems and to have a greater input in maintenance and safety policies. This influence will strengthen, as the product becomes standard equipment in helicopters. This work is another example of DST's world leading research in aeronautics.