Opening the path for women in Defence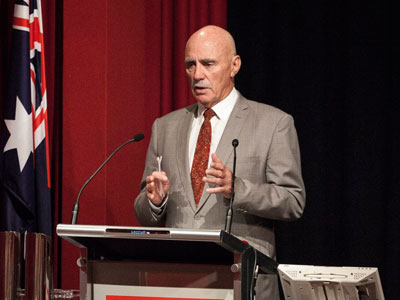 The opening of all roles within the Australian Defence Force is a step closer with Army about to complete its Physical Employment Standards Project review of all employment categories.
The Minister for Defence Science and Personnel, Warren Snowdon, said it's a significant milestone in the ongoing project and means that very shortly Army will be prepared to open previously restricted roles to female applicants.
Mr Snowdon was addressing the first Australian Conference on Physiological and Physical Employment Standards in Canberra, organised by the Defence Science and Technology Organisation (DSTO) and the University of Wollongong.
"The full review of more than 70 Army employment categories will be complete by the end of December, including those categories which previously excluded women, but are now available to them," he said.
Defence plans to implement the new employment standards that focus on removing barriers for women across all three Services in the first phase of its five year plan. Army will be the first in Defence to begin implementing the changes, with all jobs available for currently serving women to transfer into from January 2013, provided they meet the specific employment standards of the role. Navy and Air Force are focusing their implementation efforts firstly on employment categories that previously excluded women.
"The conference on Physiological and Physical Employment Standards brings together experts from 10 countries and it's an opportunity for Australia to learn from the experience of these nations, some of which allow women to undertake combat roles," Mr Snowdon said.
"By defining a set of standards that represent the real demands of military tasks, Army can ensure that all personnel – not just those in combat employment categories – have the appropriate physical capacity to carry out their tasks safely and effectively."
Images
See the Defence Image Gallery for high resolution images.