$10,000 Eureka Prize now open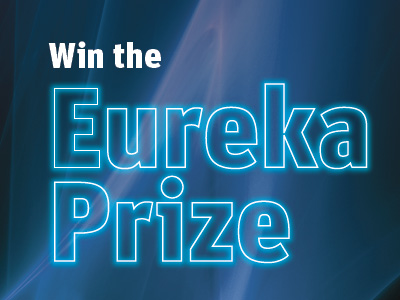 DSTO sponsors the Eureka Prize for Outstanding Science in Support of Defence or National Security, the winner of which recieves a $10,000 cash prize.
Various cash prizes are available across the fields of science, research, leadership, commercialisation and communication.
DSTO encourages you to apply, and to promote this opportunity to your friends, colleagues and industry contacts.
Entries close midnight Friday 4 May, 2012.
To apply, or to find out more information, visit the Eureka Prize website.