The black box that changed our lives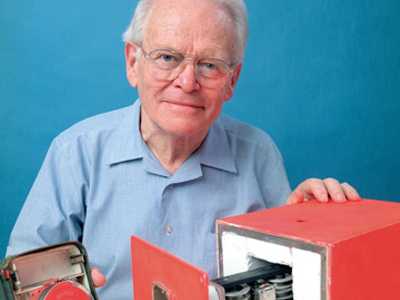 The ABC, celebrating its 80th anniversary, has identified the invention of the black box flight recorder as one of the 80 days that changed our lives.
On 19 March 1954, Dr David Warren – a scientist at the then Aeronuatical Research Laboratories (now DSTO) – wrote a note to his superintendent, Tom Keeble, outlining his idea for a device to assist in the investigation of aircraft accidents.
That idea, so elegantly described in Dr Warren's distinctive hand writing, was to become the Black Box Flight Recorder and the 19th of March, a day that changed our lives.
The invention of the Black Box has been commemorated as part of the ABC's "80 Days that Changed our Lives" project.
Discover more about this Australian innovation, including a 1985 ABC News report and interview with Dr Warren, on the ABC website.