DSTO scientist awarded science excellence award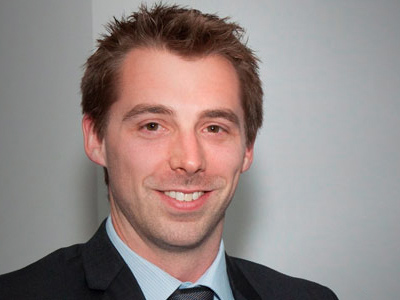 Defence Science and Technology Organisation (DSTO) physicist Mark McKenzie has been awarded a South Australian Science Excellence Award for 2013.
He received a trophy and cash prize of $10,000 from the SA Chief Scientist Professor Don Bursill, during a ceremony in Adelaide on 16 August.
The prestigious award for 'Early Career STEM Professional – Physical Sciences, Mathematics and Engineering' recognises McKenzie's contribution to a capability which will allow rotary wing aircrew to be alerted to incoming small arms fire, as well as accurately determining the direction of the shooter. He contributed to the development of the hostile fire indication system that can be incorporated into missile launch detection systems fitted to Australian Defence Force (ADF) aircraft.
This technology will enhance the survivability of Australia's air assets, and has the potential to save the lives of ADF personnel.
In making the presentation, Professor Bursill said McKenzie was now recognised as an ambassador of science in South Australia.
Presented annually, the South Australian Science Excellence Awards recognise and reward outstanding scientific endeavour, including its application in industry and the advancement of science and mathematics education.