Five-year strategic plan for Defence science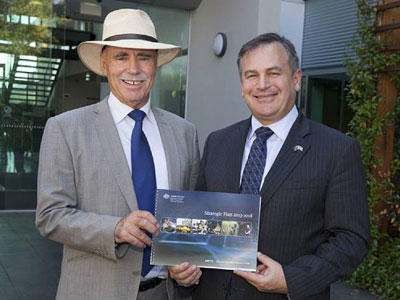 A blueprint for future scientific advice and technology support to Defence was today launched by the Minister for Defence Science and Personnel, Warren Snowdon.
The five-year strategic plan for the Defence Science and Technology Organisation (DSTO) sets out priorities and initiatives designed to enhance DSTO's reputation as a leader in technology innovation and a collaborative partner with industry and the science community.
"DSTO is positioning itself to better meet future challenges and opportunities in the face of the changing global security and Defence environment, rapid advances in technology and increasing budget pressures," Minister Snowdon said.
"By leveraging partnerships with industry and universities, DSTO will become an even more valued advisor to Defence and the Australian Government.
"DSTO has world class scientists who will be involved in delivering high-impact technology outcomes for Defence and national security by working closely with external partners on large, complex and scientifically challenging programs."
Minister Snowdon said these initiatives would help DSTO to keep Defence capability at the leading edge.
Chief Defence Scientist Dr Alex Zelinsky said the strategic plan had been developed in consultation with staff, the Defence leadership and external stakeholders.
"Staff are committed to the plan and keen to begin its implementation," Dr Zelinsky said.
The DSTO Strategic Plan 2013-18 is available at: http://www.dsto.defence.gov.au/strategicplan/