Scramjet team set for SCRAMSPACE trial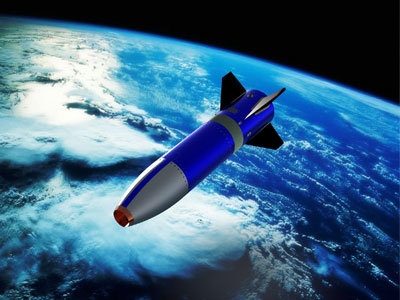 A hypersonic scramjet is set to be launched from a site above the Arctic Circle in September as the latest step in a DSTO-supported project that cements the place of Australia as a world leader in developing this exciting technology.
DSTO is among 13 partners on the three-year $14 million SCRAMSPACE hypersonic scramjet research project led by The University of Queensland.
Gravity will accelerate the scramjet to reach a speed of eight times the speed of sound as it re-enters the atmosphere after being rocketed to a height of 340km above the Earth.
Scramjet technology has the potential to greatly reduce the cost of sending satellites into space and might eventually lead to new means of travel.
DSTO has assisted with design, testing, certification, training and access to equipment for the program, and is participating in the trial team.
As well as testing the scramjet technology, data collected during the scramjet's short flight will give insights to researchers across a range of areas, such as in high-temperature materials, before it self-destructs over the sea.
Find out more about the SCRAMSPACE program, including news on SCRAMSPACE's journey to launch
See a factsheet on SCRAMSPACE for further details.