National Science Award for Electronic Warfare Expert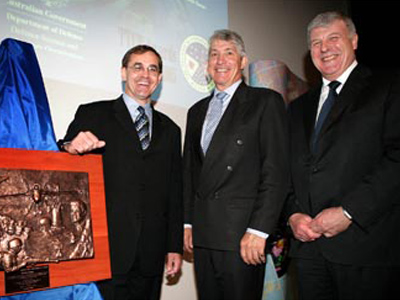 Parliamentary Secretary to the Minister for Defence Senator Sandy Macdonald today presented the 2005 Minister's Award for Achievement in Defence Science to Dr Tony Lindsay for his outstanding achievement in enhancing protection for Australian Defence Force (ADF) aircraft against electronic warfare threats.
Senator Macdonald said Dr Lindsay, a member of the Defence Science and Technology Organisation (DSTO), provided invaluable technical leadership over six years on an Australia-US project, one of the largest joint research and development (R&D) efforts between the two countries.
"Dr Lindsay's many years of dedication and scientific leadership have made a major difference to the Royal Australian Air Force's (RAAF) capability in electronic warfare, particularly its development of countermeasures," Senator Macdonald said.
Dr Lindsay's team has developed new technologies, giving the RAAF additional capabilities in analysing and testing the performance of electronic warfare systems in complex environments, protecting ADF aircraft by detecting threats such as missiles, and launching countermeasures to jam or lure the threat away from the aircraft.