Filter tool speeding up Royal Australian Air Force (RAAF) aircraft maintenance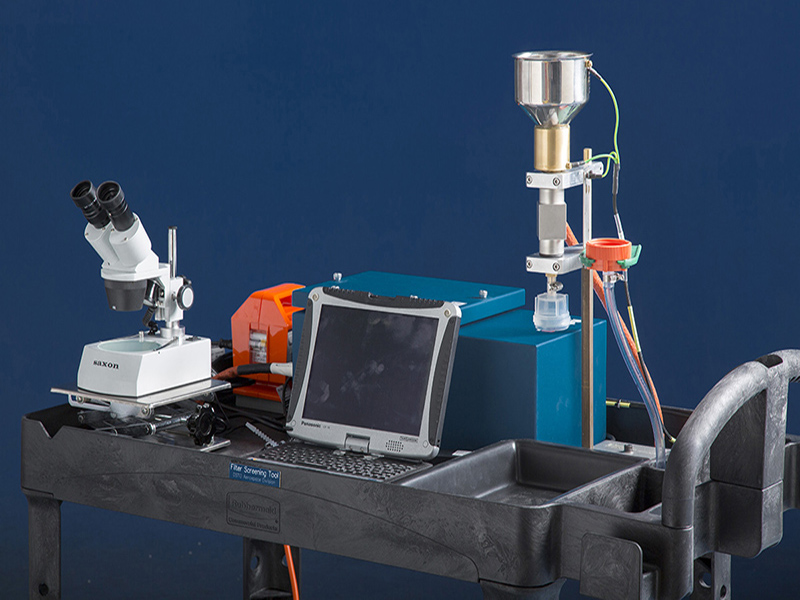 Defence Scientists have developed a Filter Screening Tool (FST) which will become the primary tool for routine assessment of the Pilatus PC-9 training aircraft engine lubrication filters used by the Royal Australian Air Force (RAAF).
Dr Becker of Aerospace Division says the tool builds on previous work of DST Group scientists but the concept is somewhat different. The crucial function of the tool became an immediate necessity when a lab closed at RAAF Amberley in December 2014 - without replacement, meaning the team had only a small window to get the tool up and running.
"The purpose of the tool is to enable maintenance staff to get immediate feedback as to the health of the propulsion system rather than waiting for time-consuming lab analysis that can take up to a week to turn around," he says.
Since work began on the tool in January 2015 the team has designed, built, commissioned, validated and trained Airflite staff to use FST at both RAAF Pearce and RAAF East Sale. The FST uses a modern sensor (identical to that fitted to F-35 JSF aircraft) and enables immediate feedback to maintenance staff regarding the health of the engine.