Maths extending the lives of our F/A-18 Hornets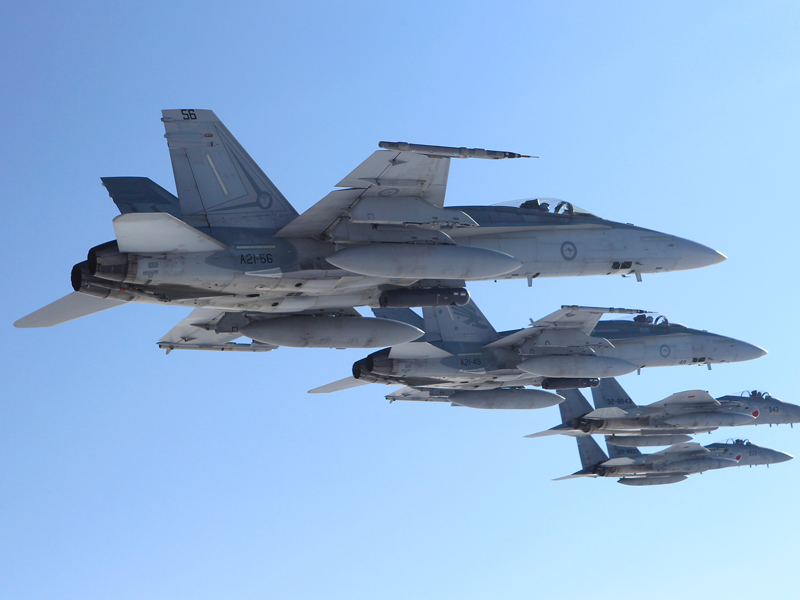 Defence scientists in DST's Aerospace Division have developed a new fatigue monitoring algorithm that has shown Australia's F/A-18 fighter jets are less fatigued then we had thought.
Over the last 20 years, research undertaken by DST supported by the RAAF and the broader F/A-18 international users community has built up an in depth knowledge of the critical fatigue damage locations of the F/A-18 and how fatigue damage accumulates in the structure.
"Experiments have shown that fatigue damage occurs due to the growth of cracks initiating from discontinuities (or flaws) that were present in the airframe at the time of manufacture," explains Research Leader Loris Molent.
"Any variability in fatigue lives is then mainly due to variations in the size of initial discontinuities or in crack growth rates."
The new algorithm, known as MSMP3, has been brought into use with the support of the Directorate General Technical Airworthiness–Australian Defence Force (DGTA-ADF), after validation testing demonstrated that the old algorithm over-predicted the damage due to the small load cycles resulting in unnecessary conservatism.
After thorough peer review, DGTA-ADF advised the Tactical Fighter Systems Program Office to adopt MSMP3. The historical all-time strain records of each aircraft were reprocessed and the results adopted in September 2015.
"As a direct result of the upgrade of the Hornet monitoring program, the reprocessing of the entire fleet's usage history indicates that fatigue is no longer the main driver to the planned withdrawal date," said Molent.
This enhancement provides welcome flexibility to the operator given the increased tempo of current operations.