AM for DST Group Aeronautical Engineer in Queen's Birthday Honours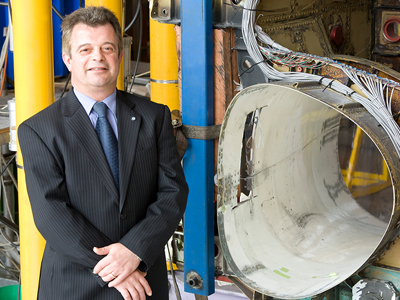 DST Group's Loris Molent has been recognised in the 2016 Queen's Birthday honours for significant service to aeronautical engineering, particularly to the structural integrity and airworthiness of Australian Defence Force aircraft.
The long-time aeronautical engineer was overjoyed on hearing the news while travelling in Switzerland. " I am truly grateful and very honoured. It's a great reflection not only on myself but my colleagues and a great organisation
Chief Defence Scientist Dr Alex Zelinsky said "it was fantastic that our scientists are being recognised in the Queen's birthday honours. Loris' is most deserving and we are proud of him."
Loris Molent who joined DST in 1984 is currently Head of Emerging Aircraft Structural Integrity in the Aerospace Division of the organisation. He is one of the most prolific authors of reports on the extension of aircraft life for the Royal Australian Air Force (RAAF). In 2010 he received the Minister's Award for Achievement in Defence Science.