Defence science contributes to discovery of earlier human occupation in Australia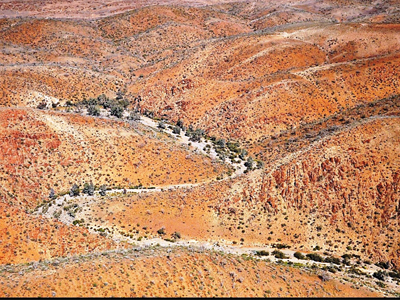 Defence scientist Dr Nigel Spooner contributed to the research that has discovered much earlier habitation and technology of humans in inland Australia than previously known.
Working in collaboration with 13 other scientists and researchers from several universities and research agencies from across Australia, Dr Spooner, currently seconded to the University of Adelaide, applied his expertise in Defence sensors to archaeological aims.
The discovery sheds new light on the existence of human habitation of arid zones of Australia up to 10,000 years longer than has been identified to-date.
The paper was published today in 'Nature' titled Cultural Innovation and Megafauna Interaction in the Early Settlement of Arid Australia.
"The opportunity to work on this research project and the findings are very exciting and has implications of human occupancy across the continent," Dr Spooner said.
"I'm very grateful to have been able to make a contribution to this body of knowledge on Australia's history and to have worked with so many distinguished experts from across the country."
"My contributions were to provide advice on chronological assessments and to oversee the optical dating measurements in the University of Adelaide. The dating technologies used are closely related to the techniques used in DST Group."
Chief Defence Scientist, Dr Alex Zelinsky said that Dr Spooner set up and headed the Prescott Environmental Luminescence Laboratory in the University of Adelaide's School of Physical Sciences, Faculty of Science as a joint initiative of DST Group and the University.
"Science and technology developed for Defence can be dual-use with application for public good and commercial outcomes," Dr Zelinsky said
"The broad nature of Defence science enables us to collaborate across numerous research and industry sectors.
"I'm delighted that Dr Spooner has been able to contribute his expertise to this project."
The research was undertaken with the approval of the Adnyamathanha Traditional Lands Association and the South Australian Department of Aboriginal Affairs and Reconciliation.
The paper can be downloaded from the Nature website.