DST researchers elected as ATSE Fellows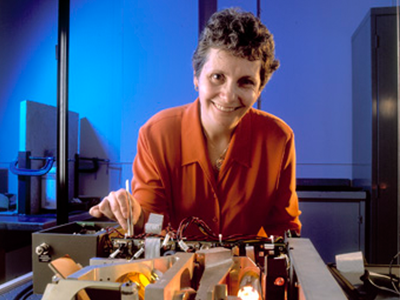 Defence researchers Dr Jacqueline Craig (recently retired) and Dr Stuart Cannon have been elected Fellows of the Australian Academy of Technological Sciences and Engineering (ATSE).
They will be inducted into the Fellowship at the ATSE oration dinner in Melbourne on 25 November 2016.
Chief Defence Scientist Alex Zelinsky congratulated the pair on their well-deserved recognition.
"Admission as an ATSE Fellow is an incredible honour and demonstrates the significant contribution these scientists have made in their respective fields," he said.
Over a 20 year career, Dr Craig led the applied research effort of local and global defence and intelligence communities to create cutting-edge capability for Australia's defence and national security.
Her contribution spans digital imagery data collection and exploitation, space and unmanned systems, electronic warfare, and cyber security and operations. Defence and industry projects of great national importance have relied on her research and leadership.
Dr Cannon is a world-leading naval architect transforming naval ship building and safety nationally and internationally.
He is the Royal Australian Navy's trusted advisor on warship technology and strategies to improve the performance of warships and submarines and ensure their safety and cost effectiveness. He has applied theoretical knowledge and hands-on experience in naval architecture, structural engineering and systems analysis to solve challenging naval architectural problems.
ATSE is an independent body of 800 scientists and engineers seeking to enhance Australia's prosperity through technological innovation. Its Fellows include some of the most influential names in technological sciences and engineering.