Study on Australia's requirement for submarines released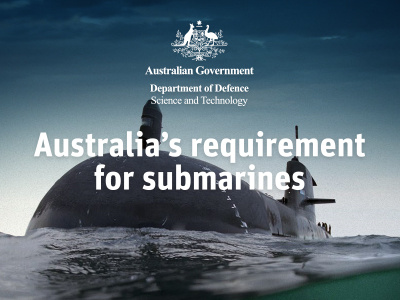 Chief Defence Scientist Dr Alex Zelinsky released a study on 'Australia's requirement for submarines' at the 8th Biennial Strategic Conference of the Submarine Institute of Australia.
The study provides an overview of submarine technology and why it is critical for safeguarding Australia's maritime borders and the nation's defence capability.
It was authored by DST maritime experts Janis Cocking, Christopher Norwood and Chris Davis.
To download the publication head to the DST Corporate Document webpage.
To view the science and technology strategy for the maritime domain see, Shaping Defence Science and Technology in the Maritime Domain 2016-2026.