Fast tracking DST innovation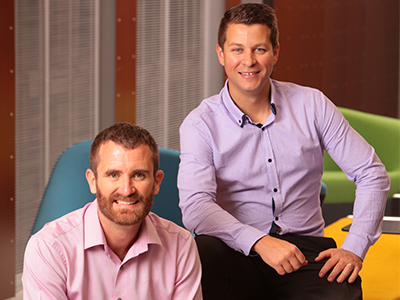 The Passive Radar team from the Defence Science and Technology Group (DST) is one of only ten teams to be accepted to take part in CSIRO's innovation accelerator program, ON Accelerate.
"DST is heavily focused on innovation and providing better outcomes for our partners in Defence," said Passive Radar team member James Palmer.
"We see our participation in the CSIRO ON program as another avenue for DST to achieve these objectives."
Established in 2015 ON Accelerate is dedicated to unearthing Australian research and steering it towards high potential innovative ventures. The program focuses on projects that have the potential to shape Australia's future.
Passive radar is an emerging capability for Defence.
Unlike conventional radar systems, passive radar uses background sources of radiofrequency energy, like broadcast TV and radio, in place of a dedicated transmitter.
It can provide Defence personnel with comprehensive situational awareness without compromising their own survivability.
"DST is performing world-first and world-leading research in this new and emerging technology," says Palmer.
The DST team were successfully selected to progress into ON Accelerate from their performance in a two-day bootcamp, where they were required to talk to prospective customers, develop their business model and pitch their idea to seasoned investors, entrepreneurs and commercialisation experts.
"It's one thing to have a great idea and a great product, but another thing entirely to have a viable, sustainable business that takes that emerging idea or product and turns it into a capability for Defence," Palmer says.
"This program will allow us to develop our entrepreneurial skills and learn what it takes to create a successful start-up business focused on Defence applications."
The program offers a range of accelerator services to assist research teams at different stages of the innovation lifecycle.
Others taking part in the program include Flinders University, Macquarie University, RMIT, The University of Newcastle, The University of Western Australia and CSIRO.
The program will commence on 16 January 2017 and run for 12 weeks.