Improving the effectiveness of missile performance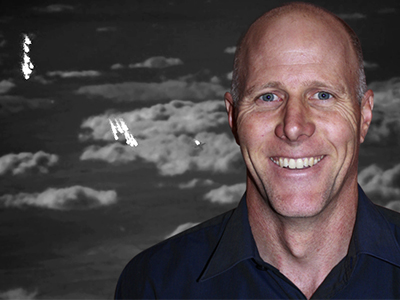 VIRSuite is a real-time scene generation software designed by the Defence Science and Technology (DST) Group for the analysis, evaluation and development of electro-optical systems in a range of complex scenarios and environments.
Electro-optical systems are crucial to the effectiveness of air-to-air missiles, air-to surface missiles (used to attack both ships and land targets) and to enhance the F-35A Joint Strike Fighter's survivability and operational effectiveness by warning the pilot of incoming aircraft and missile threats.
In addition to supporting all digital simulations, when combined with an infrared projector, VIRSuite enables virtual reality for heat seeking missiles 'flown' in a laboratory.
VIRSuite was initially successfully used in testing and enhancing the capabilities of the Short Range Air to Air Missile (ASRAAM) imaging infrared seeker.
"A great deal of effort was invested to ensure the VIRSuite scenes matched those captured by ASRAAM during firings and initial testing," says Defence researcher Shawn Garner.
Building on past success
Experience with ASRAAM has allowed DST to accurately use VIRSuite to carry out a series of ASRAAM missile firings against a drone aircraft target that had never previously been seen in the air.
"We were able to measure a similar engine on the ground and modify it to match the physical characteristics of the target," Garner explains.
"We also took advantage of some work done elsewhere in DST on infrared signatures (heat emissions) to produce a predicted signature model for the target."
By inputting this data into the VIRSuite software, the ASRAAM team was able to work with the RAAF to plan a set of accurate firings against the target which met all objectives.
Garner says that recent developments in PC based graphic cards allow DST to run hundreds of high quality simulated missile firings in real time.
"Real firings cost about $2 million each, so VIRSuite allows us to explore capability in a cost efficient way," says Garner.
"In addition, it allows us to generate scenes for testing other pieces of hardware as well as human activity."
The software takes into account background clutter including sun-glint on clouds, the way waves interact with vessels, and is capable of replicating sparse desert environments and complex urban environments. It is capable of generating detailed scenes in visible, ultra violet, and infrared bands with high degrees of accuracy, including atmospheric effects.
DST is currently working with Consilium Technology to produce a Collaboration Project Agreement for the ongoing support and development of VIRSuite.
"Our intent is to ensure all the intellectual property developed remains with the Commonwealth, allowing us to share it with other government organisations free of charge," says Garner.