CDS recognised in Queen's Birthday Honours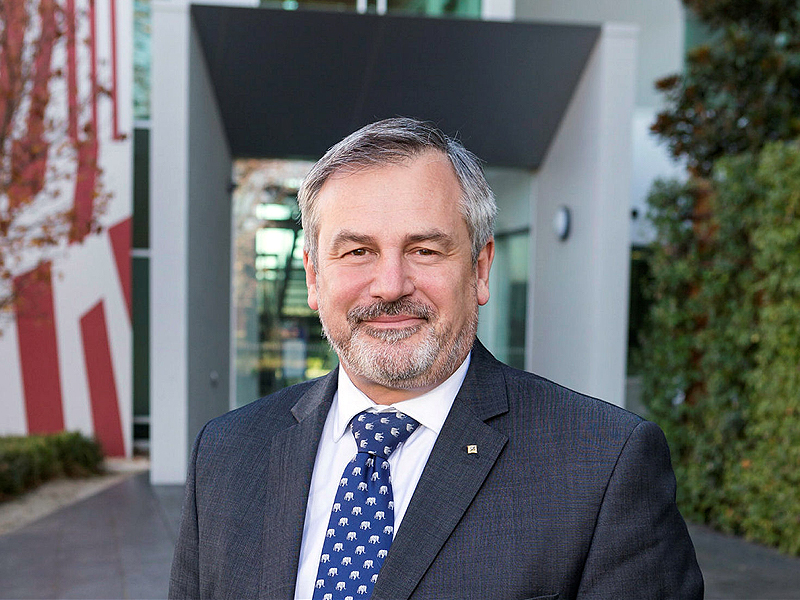 Congratulations to Chief Defence Scientist Dr Alex Zelinsky who has been made an Officer in the Order of Australia (AO) in the 2017 Queen's birthday honours.
Dr Zelinsky has been recognised for distinguished services to defence science and technology, engineering systems and education as an academic and researcher.
CDS said he was both surprised and humbled to receive this award. "I feel it also belongs to my colleagues and co-workers," he said. "I could not have achieved anything without the efforts of the hundreds of brilliant scientists and engineers that I have had the privilege of working with over the last 20 years."
He also thanked his family for "their unwavering love, encouragement and support throughout my career."
Warmly congratulating CDS, the Acting Secretary Brendan Sargeant said, "Dr Zelinsky has been an exemplary leader of Defence's science and technology team which he has led with distinction since 2012. His achievements in engineering, the ICT sector and support for STEM have been equally impressive. Dr Zelinsky richly deserves this recognition and we are proud to have him as part of the Defence leadership group."
Dr Zelinsky joined the then DSTO as Chief Defence Scientist in 2012. Since then he has successfully steered the organisation through the reforms of the First Principles Review and secured its future as a valued member of the Defence enterprise.
He has been included in Engineers Australia's list of the 100 most influential engineers since 2009. For three years in a row, the World Economic Forum named him a Technology Pioneer in 2003, 2004 and 2005. More recently he was awarded the prestigious Pearcey Medal (2013) for lifetime achievement in the ICT industry, and Engineers Australia's M A Sargent Medal (2015). The Order of Australia recognition caps off a very distinguished career in science and technology.