Defence signs agreement with Gold Coast space company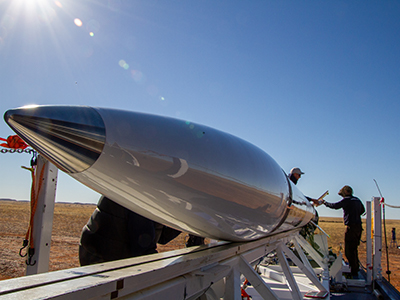 Defence and Gold Coast company Gilmour Space Technologies have joined forces to work together on space technologies under a new strategic agreement.
The leading hybrid rocket launch provider is developing lower-cost, reliable and dedicated rockets to launch small satellites into low earth orbits.
The new partnership between Defence Science and Technology and Gilmour Space will research defence-related technologies including propulsion, materials and avionics technologies, to help develop a three-stage hybrid rocket that will launch small payloads and satellites.
Read the full Media Release on the Department of Defence website.