Defence releases report on ethical use of AI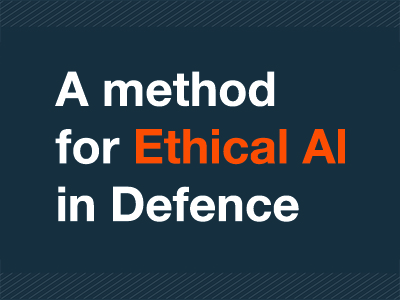 Findings from a workshop on the ethics of Artificial Intelligence (AI) for Defence in 2019 have been released to support science and technical considerations for the potential development of Defence policy, doctrine, research and project management.
The technical report entitled A Method for Ethical AI in Defence summarises the discussions from the workshop, and outlines a pragmatic ethical methodology to enhance further communication between software engineers, integrators and operators during the development and operation of AI projects in Defence.
Read the full Media Release on the Department of Defence website.