Celebration and reflection on International Women's Day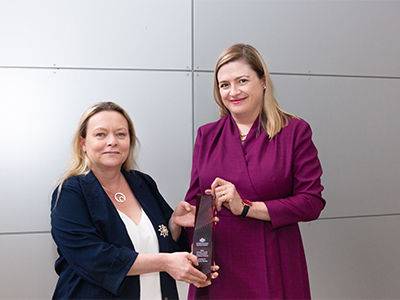 Defence is marking International Women's Day by recognising the achievements of women across the organisation and throughout the world.
International Women's Day is an opportunity for all of us to take the time to celebrate the vital contributions women make in every area of our society.
This is also the perfect time to reflect on how the economic and social disruption caused by COVID-19 has disproportionately affected women around the world. While the pandemic has been challenging for everyone, women have on average had to take on more caring responsibilities and are more likely to have lost their job.
The coronavirus crisis has demonstrated the crucial role women are playing in responding to the most serious of global challenges, including as decision-makers at the highest levels.
The focus of this year's International Women's Day is 'Women in Leadership: Achieving an equal future in a COVID-19 world', which acknowledges the women who lead, inspire us and are committed to making a difference.
"This theme aims to highlight women contributing on the front line of the response to COVID-19, whether as health workers, as innovators or in other ways through leadership large and small," says Professor Tanya Monro, Australia's Chief Defence Scientist.
"The crisis has highlighted the contributions of women, as well as the disproportionate burden many women bear at this difficult time.
At the end of last year, two of Defence's most accomplished rising stars of research were selected to take part in the Superstars of STEM initiative, which aims to raise public awareness of women working in science, technology, engineering and mathematics.
Aerospace engineer Crystal Forrester and operations analyst Dr Cayt Rowe are participating in a two-year program that will see them become high-profile role models for young women and girls.
Defence remains committed to gender equity. Defence Science and Technology Group within the Department of Defence has increased female representation at all management levels compared to this time last year. More than 45 per cent of Defence's 2020 STEM cadets were women – the highest proportion so far.