How defence scientists gave a voice to the 'silent Anzac'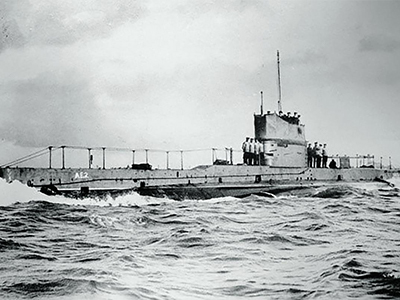 Petty Officer Henry Kindler recalls the sad ending to Australia's first attempt to establish a submarine service.
"I stood by the conning tower to warn the captain, to make sure that AE2 would sink fast. He just got on deck when she took her final dive. For a few seconds, I could see her moving through the water like a big, wounded fish, gradually disappearing from sight. I felt sorry to see AE2 come to such an end but she had died fighting."
It had begun with two boats – the AE1 and AE2 built by Vickers Armstrong in England and commissioned into the Royal Australian Navy in 1914, just ahead of the First World War.
Initially, the submarines were deployed in the Pacific – a disastrous experience for AE1, which vanished off New Britain just three months into the war.
AE2, however, lived to fight another day, arriving at 2:30 am on April 25 in the Dardanelles, just in time to support Anzac troops as they landed at Anzac Cove, which it did with some distinction.
It was the first submarine to enter the Sea of Marmara and successfully travel the length of Dardanelles Strait, after a British and French boat had been sunk in the attempt, and sunk a Turkish gunboat in the process.
Read the full story on the Defence News website.