Defence unveils supercomputing capability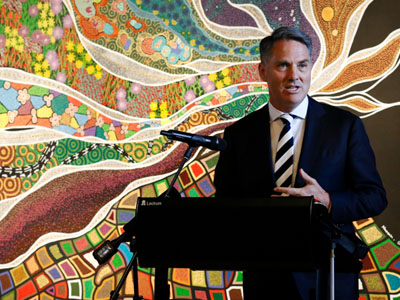 Acting Prime Minister and Minister for Defence, the Hon Richard Marles MP, has formally launched an advanced supercomputing capability at the Defence Science and Technology Group site at the Edinburgh Defence Precinct in Edinburgh, South Australia.
The first of its kind in Australia, the state-of-the-art high performance computing capability is up to a million times faster than a standard computer and will enable Defence scientists to analyse large data sets and rapidly perform complex calculations to tackle some of Defence's most challenging scientific and engineering problems.
Defence's supercomputing capability will play a vital role in the design, development and analysis of modern weapon systems and national security systems, and will be critical in supporting key AUKUS priorities including nuclear powered submarines, quantum technologies and artificial intelligence.
It is expected that the high performance computing capability will drive the development of disruptive solutions, and the department is actively recruiting to increase the workforce supporting the capability.
The new computing infrastructure is known as Taingiwilta, which means 'powerful' in the language of the Kaurna people, and is housed in a purpose-built secure facility called Mukarntu, meaning 'computer'.
As part of the launch event, the Deputy Prime Minister, together with the Chief Defence Scientist, Professor Tanya Monro, unveiled an artwork commissioned specifically for the facility. It was created by three generations of the one Kaurna family and is called Ngangk Mukarta Warpu Yerta which means "Women's intelligence of the earth".
See photos of the event on the Defence image gallery.
Read the full Media Release.