How Australia's harsh climate helps keep military equipment in shape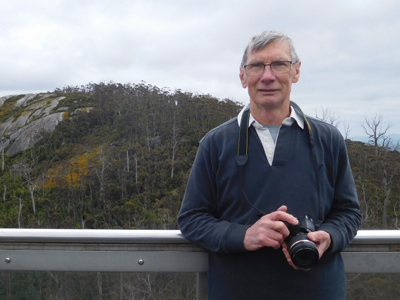 There is no substitute for DSTG's real-world testing defence scientists, say.
The best military equipment in the world can be turned into worthless junk when it is de-graded in harsh climates, but such failures are hard to predict without real world testing.
Tests under laboratory conditions can be deliver very different results to those seen in a tropical jungle or the searing heat of the desert.
It was a lesson the British learnt during World War 2, setting up a Tropical Testing Estab-lishment in Nigeria in 1944. When it came time to close the facility in 1958, they turned to Australia to make use of the country's vast and varied climate to carry on the program.
By 1962 the Joint Tropical Research Unit was up and running in a purpose-built facility at Innisfail in North Queensland.
It provided precisely the tough conditions needed to put equipment that had been devised in the temperate Northern hemisphere through its paces.
"There was a rough rule of thumb that if a thing will last one year in Innisfail, it'll last seven years in Europe," says Mark Taylor, a British materials scientist who worked at the base in the 1970s.
The facility was designed to test equipment in three different extreme climates – marine tropical, hot and wet, and hot and dry, the last exposure site being an aerodrome in Clon-curry, 700 km to the southwest of Innisfail in western Queensland.
In Innisfail there are two stations one at Pin Gin Hill, 8 km west of Innisfail, and a second at Cowley Beach, 20 km to the southeast. Experiments were mostly of exposure to the harshest conditions imaginable.
"One of our projects was to test different types of life jackets," says Mr Taylor. "We half submerged them on the beach below the high-water mark – a very hard test – and some of them failed really quickly."
Even materials purposely designed for the conditions sometimes delivered disappointing results for their inventors. These included gas masks developed in Britain to cope with jungle conditions. But they failed in short order.
"We had three British scientists testing them," says John Hill, a chemist who worked there for 35 years from 1965, becoming Officer in Charge (OIC) of the facility in 1989. "It was the mould which destroyed them. It's terrible up there, your walls go black and there's not much you can do about it."
The original JTRU, while officially part of Materials Research Laboratory based in in Mari-byrnong, Melbourne, had a British OIC with two other scientists from the UK who rotated every three years.
But the JTRU was transferred to then DSTO's Service Laboratories and Trials Division in 1976 and the following year it was merged with the Tropical Trials Establishment, based at Cowley Beach, to form the Joint Tropical Trials and Research Establishment (JTTRE).
As well as a comprehensive test and trials program, which included assessing the effec-tiveness of metal-to-metal adhesives, composite materials and aluminium alloys, defence scientists undertook fundamental research on tropical weathering that was of international important. A panel meeting of the Technical Cooperation Program (TTCP) – a five-nation collaboration between UK, USA, Canada, Australia, and New Zealand – was held there in the early 1980s.
"The Brits still had scientists there, but they weren't in charge of the unit," says Ken, who was in charge of the facility until 2001.
With the change came more comprehensive testing of machinery rather than just expo-sure experiments.
"There were a lot of things going on at Cowley Beach because that was controlled by the army, even though we were nominally in charge of it," says Mr Hill. "A lot of their work was on equipment such as tanks involving camouflage and marine environments.
"Because that was a marine atmospheric site, you had corrosion as well as the hot, wet. It is a very severe site."
But even exposure experiments were sometimes interactive.
"Anti-fouling paints were always interesting because that involves managing rafts and moving weights around on the bottom and scuba diving," says Mr Hill. "Those sorts of jobs were more interesting than just putting out a panel and taking samples every year."
The facility had a commercial dimension, too, with companies such as Telstra paying to test the durability of solar panels.
Both Mr Hill and Mr Taylor say the facility gives results that couldn't be reproduced else-where.
"That's because of the pseudo-random combination of effects," says Mr Taylor. "It is the high levels of solar radiation, IR and UV, there is the water from rain, the humidity, and the bacterial effects. Over a year, you'll get everything."
The experiments give a very fast degradation compared to laboratory results, Mr Hill agrees.
"They really sort materials out very quickly. I think the gas mask was a good example of that," he says. "They quickly discovered the sort of rubbers and the polymers they used just weren't suitable without a good dosage of fungicide and so forth in them."
"In the Materials Research Lab in Maribyrnong there were cabinets in the paint section to accelerate weathering. But we still got a lot faster results by putting them up in North Queensland."
This article is one of series of articles celebrating 115 years of Defence science and technology. Defence science in Australia can be traced back to 1907 when Cecil Napier Hake was appointed Chemical Adviser to the Department of Defence. Today more than 2000 Defence scientists, engineers, IT specialists and technicians form the Defence Science and Technology Group responsible for providing scientific advice and high-tech solutions for Australia's Defence and national security agencies.