Centre for Advanced Defence Research and Enterprise launched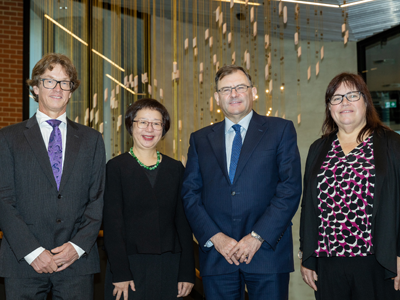 Defence's ability to operate safely in hazardous environments is being enhanced with a new national research and innovation centre dedicated to enhancing the ADF's ability to operate in Chemical, Biological, Radiological and Nuclear Environments (OCE).
The Centre for Advanced Defence Research and Enterprise – OCE (CADRE-OCE), based at the University of Melbourne, was officially opened at a formal ceremony in Melbourne.
Bringing together the best academic and industry organisations, the CADRE-OCE will develop and demonstrate new concepts and technologies to protect military personnel, first responders and civilians.
Chief Defence Scientist, Professor Tanya Monro, said CADRE-OCE would mobilise the national science, technology and innovation ecosystem around challenges of scale.
Read the full media release here.