Energy-efficient and steerable antenna system wins Eureka Prize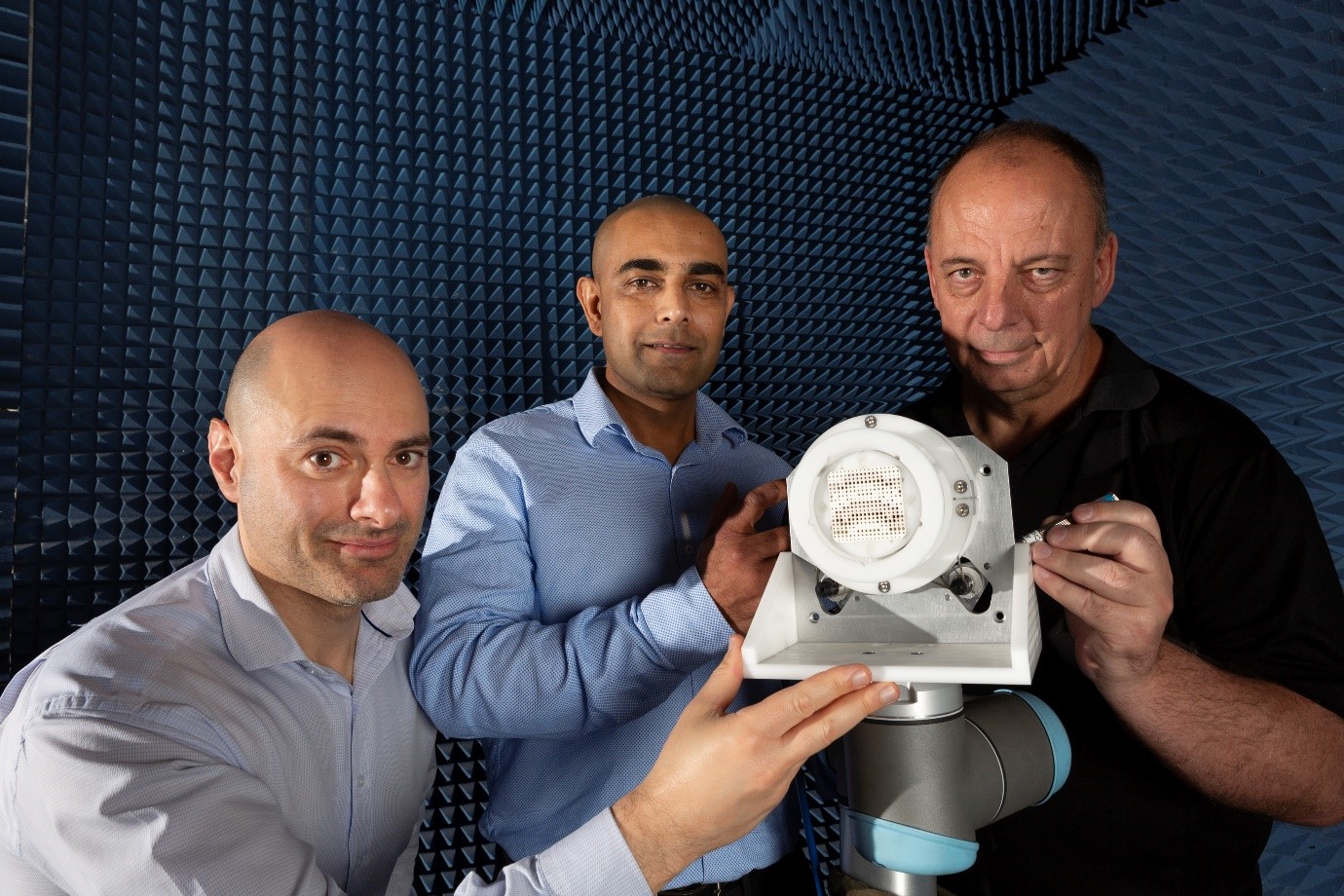 The Defence Science and Technology Eureka Prize for Outstanding Science in Safeguarding Australia has been awarded to the MetaSteerers team.
Radio frequency technology has come a long way since the days of manually adjusting rabbit ears to get a TV signal – and it's still improving.
Dr Manik Attygalle is the Defence Science and Technology Group (DSTG) lead on the MetaSteerers team, who have developed a low-profile, energy-efficient and steerable antenna system for Defence.
"The performance metrics this technique achieves cannot be matched," Dr Attygalle said.
The planar system uses metasurfaces to steer radio frequency signals over a wide area at very high speeds, allowing personnel to transmit large volumes of data, or track suspicious radio activity, across a wide bandwidth - all achieved while remaining almost invisible to adversaries.
The collaborative project began five years ago, and has been through four different prototypes.
Initially, the MetaSteerers used commercially available antennas to test the system.
"In the beginning, the team wasn't sure what performance would be achieved. Once the steering performance was demonstrated, we developed not only the steering mechanism, but also the antenna in-house," Dr Attygalle said.
The design work was carried out collaboratively, initially at Macquarie University and then at University of Technology Sydney, with the manufacturing and testing occurring in DSTG.
Dr Attygalle said similar radio frequency systems often require lots of computing resources, or many components which need lots of power, to generate the same results.
"The system will be able to help with defence capability in the near future," he said.
On receiving the Department of Defence Eureka Prize for Outstanding Science in Safeguarding Australia, Dr Attygalle said it was a big achievement, and the collaborative effort of academic staff, defence scientists and research engineers at DSTG has been recognised.
"I am pleased the collective resources from the different teams could help achieve a significant outcome."
A full list of finalists can be found here.