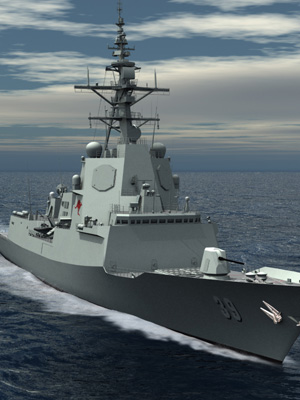 SEA 4000 the Air Warfare Destroyer (AWD) program is the largest naval project to date and will deliver three highly capable air warfare ships and their support systems.
It is being delivered by the Air Warfare Destroyer Alliance, comprising the Capability Aquisition and Sustainment Group, Australian Shipbuilding Company (ASC), AWD Shipbuilding Pty Ltd and Raytheon Australia Pty Ltd.
DST Group has supported SEA 4000 from it's conception following the 2000 White Paper, through Combat System selection and First and Second Passes to Government, to the current build phase, where it contributes scientific and technical expertise to Project Management Office and the AWD Alliance to assist them to deliver the capability required by the Royal Australian Navy (RAN).
DST is contributing to risk mitigation activities, acceptance testing and in the planning for, and in due course the conduct of, sea trials to demonstrate and quantify the level of capability achieved by the project.
DST is also providing advice to the RAN on operational employment of the systems being acquired.