Australian Defence Force (ADF) navigation warfare capability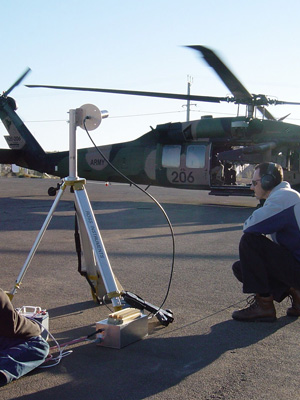 JP 9380 "Assured PNT in a Contested Environment" aims to provide assured positioning, navigation and timing (PNT) capability to the Australian Defence Force.
This project will consider upgrades to platform systems, training, concepts of operation and test capabilities to ensure warfighters have adequate and protected PNT capability in all environments. In particular, "contested" environments such as where GPS may be unreliable or unavailable.
DST Group's support to this project includes helping to quantify the ADF's PNT requirements, evaluating current PNT systems and then determining what capability improvements are required in order to meet those requirements in contested and challenging environments. This is carried out through a combination of laboratory testing, analysis and field-trials.
Through our research program and collaboration with international partners under the Navigation Warfare (NAVWAR) memorandum of understanding (MOU), we also seek to enhance our knowledge of NAVWAR concepts and techniques in order to better understand the threat landscape that ADF forces might encounter in the future and to support NAVWAR interoperability with coalition forces.