Electronic warfare systems integration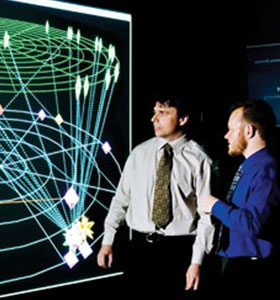 DST Group's electronic warfare (EW) systems integration research involves investigations into electronic technologies, system designs and data processing techniques for locating enemy radar and communications emitters with networks of electromagnetic emission sensors.
The technical improvements being harnessed are helping to deliver better battlefield situational awareness.
The work is being carried out in partnership with the Communications-Electronics Research Development and Engineering Center in the United States and the Defence Research and Development Canada in Ottawa.
The research process includes exchanging and jointly developing EW systems, integrating these systems into a networked capability and conducting field trials to demonstrate and experiment with EW systems integration and the effects.