Engine health monitoring for the Joint Strike Fighter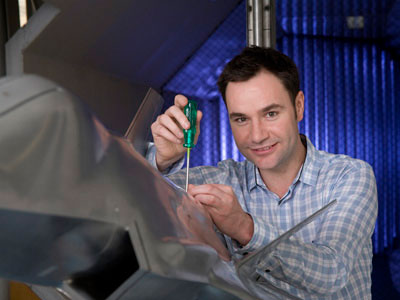 Vibration-based prognostics and health monitoring (VPHM) technologies enable early identification and isolation of faults in a critical rotating component in the engine and provide a capability for consistently tracking fault progressions.
DST Group is recognised as a world leader in VPHM technologies as a result of the research and developmental work it has done in this field over the past 30 years. Because of this, the Joint Strike Fighter (JSF) Program Office has funded a project under the JSF Science and Technology Advisory Board for DST to adapt its advanced VPHM technologies for use on the JSF engine.
The adapted technologies were successfully validated through computer software using JSF engine vibration data, and in early 2012, they were transitioned to the JSF engine manufacturer, Pratt & Whitney.
Additional VPHM testing for implementation into an upgraded engine control system will be undertaken by Pratt & Whitney. The application of these technologies will significantly improve the reliability and availability of JSF engines and potentially enhance the safety of JSF aircraft operations.
The Australian Defence Force is acquiring a fleet of around 100 JSF aircraft, with the first two delivered in the United States for pilot training purposes in 2014.