Enhancements to special operations capability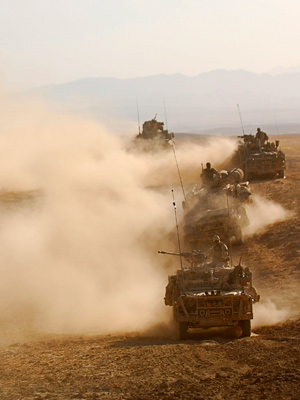 Joint Project 2097 Phase 1B seeks to enhance two high priority Special Operations (SO) capabilities.
It addresses SO Command, Control, Communications, Computers, Information/Intelligence, Surveillance, Targeting Acquisition and Reconnaissance (C4ISTAR) and Land Mobility deficiencies by providing a Networked Special Operations Capability (NSOC), and a modern fleet of Special Operations Vehicles (SOV), comprising the SOV-Commando, the SOV-Support, and the SOV-Logistics.
Land mobility
The land mobility capability provides three fleets of vehicles to support the tactical manoeuvre of Special Operations and to replace obsolete vehicles.
This capability enhancement would focus on the key requirements of mobility, survivability, sustainability, knowledge and lethality.
Networked Special Operations Capability
The NSOC provides an integrated information environment and a range of electronic systems to support the spectrum of Special Operations.
This capability enhancement focuses on the key requirements of information exchange, information management, situational awareness, decision support and battle space sensing.
DST Group has provided significant science and technology (S&T) advice to the project in support of its First to Second Pass risk reduction activities, with emphasis on those activities associated with the SOV-CDO vehicle, and the NSOC elements directly associated with it.