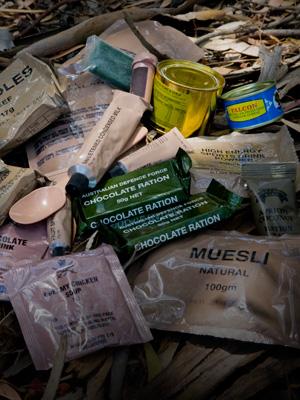 DST Group supports the Australian Defence Force (ADF) and the Capability Acquisition and Sustainment Group (CASG) in the science and technology (S&T) areas of food and nutrition, and in specialised food production.
We are the prime source of expertise for the ADF on meeting the nutritional needs of serving personnel.
We make an important contribution to both the ADF's approach to fresh feeding and to the selection and testing of elements of the Combat Ration Pack.
DST's Land Division approaches innovation in this area through strong partnerships with leading research organisations in Australia and overseas, and is a core member of the recently established Centre for Food Innovation.
For more about DST's work in food and nutrition, listen to Dr Terry Moon on ABC Rural radio.