Infrared signature management for aircraft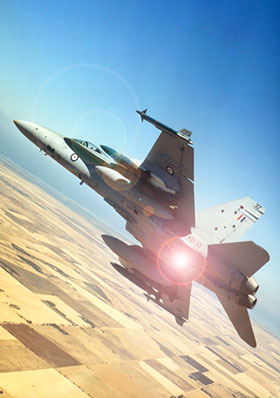 A problem posed by operators of military aircraft is that the engines emit substantial amounts of infrared radiation, which infrared-guided missiles home in on.
Any measures that reduce this infrared signature will lessen the ability of an infrared missile to acquire a target and also increase the effectiveness of countermeasures such as flares.
One means of reducing infrared emissions is to install an engine exhaust suppression system. For those aircraft that are not or cannot be fitted with this protective measure, DST Group has produced a low-cost treatment based on use of existing coatings and materials.
The signature management treatments were developed using state-of-the-art DST infrared signature modelling software in conjunction with existing validated DST-sourced infrared signature measurements of the candidate platforms.
These are now the subject of infrared experimentation and environmental testing.
The treatment is expected to be applied on Defence maritime aircraft, such as the PC-3 Orion, that operate in littoral and over-land environments.