Small arms fire warning capability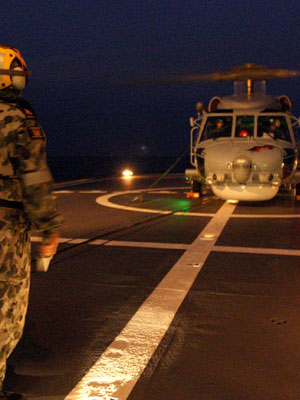 Australian Defence Force (ADF) helicopters in the Middle East often come under ground fire from small arms.
Due to high noise levels prevalent in the aircraft cabin, the crew may only become aware of this after damage to the aircraft occurs.
We have developed and tested software that provides warning of incoming ground fire and gives a bearing to the source, thus enabling evasive action to be taken.
The system uses existing onboard sensors and displays. When implemented, it will provide an immediate boost to the survivability of ADF helicopters and their occupants on operations.