Small Unmanned Aerial System (SUAS)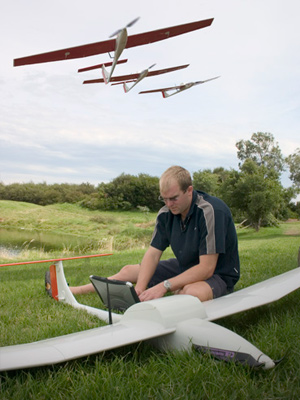 Project LAND 129 Phase 4 is being developed for First Pass consideration in 2015.
The Small Unmanned Aerial System (SUAS) capability to be delivered will provide an organic airborne Intelligence, Surveillance, and Reconnaisance (ISR) capability for tactical land forces.
The small unmanned aerial vehicles (UAVs) (typically less than 3kg take-off weight), capable of fully and semi-autonomous operation, and the associated ground control and support systems, will provide land-based tactical units (down to at least platoon level) with their own dedicated SUAS, carried and operated by them.
It will provide them with enhanced 'local' situational awareness and increased force protection, and will be able to be operated in most field environments, including from or within confined areas such as in urban environments.
DST Group will provide subject matter expertise (SME) from several divisions to advise the Integrated Project Team (IPT) with regards to UAS and surveillance technologies, data links, through-life support, system usability, system integration and technical risk.