Wedgetail Airborne Early Warning & Control aircraft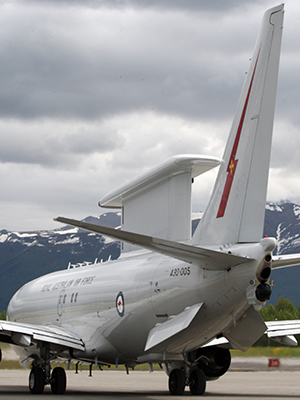 DST contribution to the acquisition of the Airborne Early Warning & Control (AEW&C) capability began with the tender process.
Our expert advice covered more than 20 areas of technology such as radar, electronic warfare systems, communications, data fusion and human factors.
In 2015, the AEW&C Wedgetail aircraft achieved Final Operational Capability (FOC).
DST continues to provide support after its introduction into service.