Wedgetail Airborne Early Warning & Control Aircraft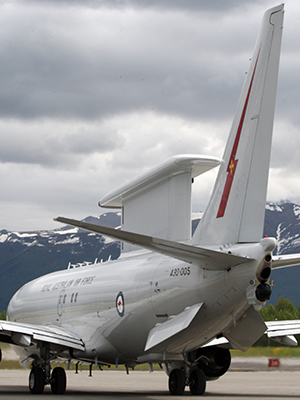 DST contribution to the RAAF Airborne Early Warning & Control (AEW&C) capability began with the original operational requirements studies.
Our expert advice continues through the upgrades and operational life of the E-7A Wedgetail aircraft, and covers many technical areas including radar, electronic warfare systems, communications, data fusion, crew workload analysis and airframe corrosion prevention.
In 2020, the Wedgetail AEW&C celebrated 10 years of operational service.
DST has an active and collaborative research programme focussed on evolving this critical capability over the next 10 years.